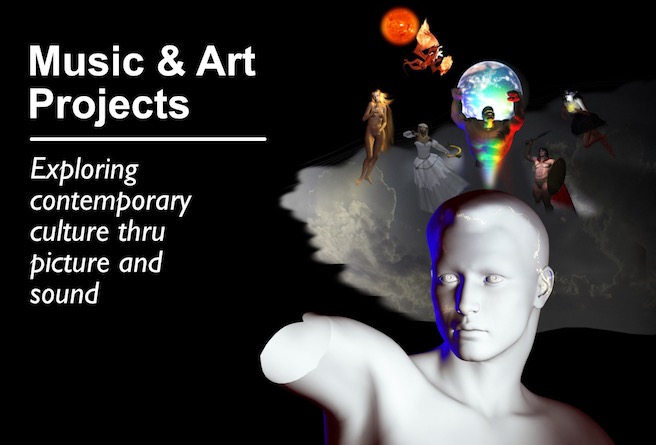 Touch one of the sub-tabs to the left to explore some of my music and art projects.

In addition to my research and writing projects, I have a lifelong passion for music, oil painting and the graphic arts. Beginning piano instruction at 8 years old, I became interested in music theory as a teen and began to study jazz at 14. At the same time, I began to paint occasionally, taking on larger projects later life. These two creative passions eventually came together in my computer software career in the development of graphics productivity applications, multimedia presentation applications and interactive education and game titles. It was from this professional experience that my interest in graphic arts was born, resulting in the creation of a wide variety of online and offline rich-media projects.

As new audio and visual technologies evolved, I have made an effort to stay current and use new technologies any way I can. In recent years, my interest in visual art was reapplied to the iPad as figurative sketches, album art, and magazine covers while my love of music has taken me deep into digital home recording and the latest synthesis platforms. As these creative threads have evolved, I have also attempted to blend in my literary concepts to create live mixed-media experiences based loosely on the integrative concept known as "The Grand Scientific Musical Theater." This section is a showcase for my art in each of these areas as I continue to work toward ever larger and more integrated audio-visual projects.